Yunuen "June" Aviles, owner and professional stylist, makes pets and grooming her passion. She has over 8 years of experience in grooming dogs and cats. She is certified in pet CPR and attends grooming seminars every 6 months to bring her customers the newest trends and the best styles. Her career began early in life, where her deep love and admiration for animals led her to study Veterinary Medicine at UNAM University in Mexico City. This is also the time she learned the art of styling and grooming pets. Upon moving to the U.S., she worked as a Vet Technician before starting her business Sparkling Pets Mobile Pet Grooming. The combination of a medical background with grooming expertise gives her a unique understanding of animal physiology, allowing for a different approach to the grooming process where the emphasis is on pet comfort with aesthetic flair. In addition, her grooming experience and continued dedication to hone her craft make her the best groomer for your pet. Currently she has a gorgeous yellow lab named Gaizka, his puppy picture features prominently as part of the company's logo.
Why you should choose Sparkling Pets Mobile Grooming
Relief of stress from travel and noisy visits to grooming shops.
Experienced with older pets that have trouble standing.
Animals are not caged.
No separation anxiety.
Pets DON'T stay in a cage for 6-8 hours waiting for their grooming.
Your pet is handled in a clean, comfortable and sanitized environment.
No contact with other animals.
Eliminates pickup and delivery times.
We work around your busy schedule. That way your pet is groomed when and where you want.
We use all-natural products.
We use antibacterial shampoos
All pets get a moisturizing conditioner that keeps them clean longer.
We inspect/express anal glands on ALL dogs unless otherwise asked.
We have the experience to be able to take care of your pets without traumatizing them.
We are not a franchise so you get more personal treatment and can have the same groomer each time.
Our grooming van is climate controlled for your pet's comfort year round, including hot and cold running water.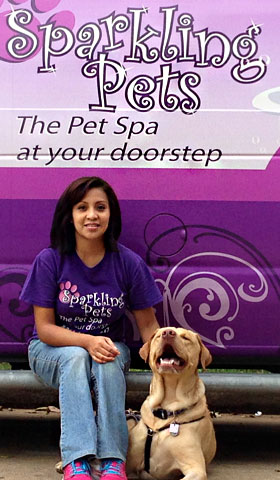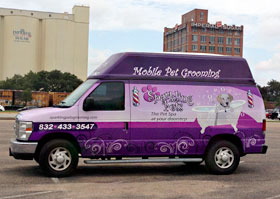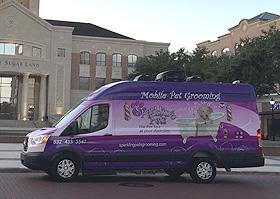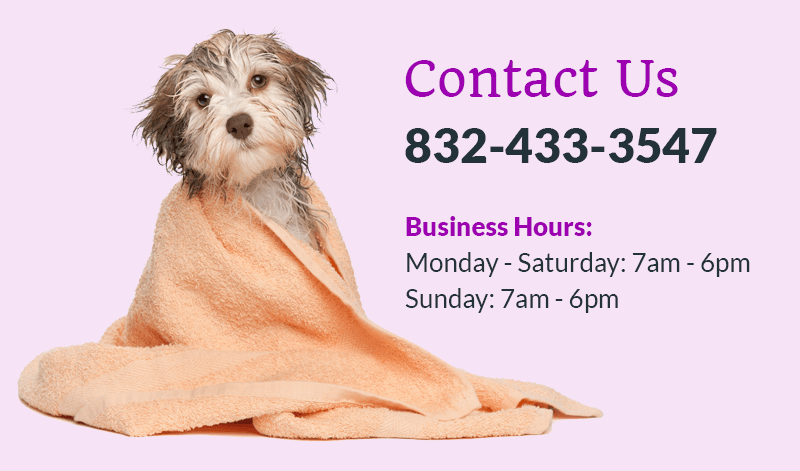 Follow and review Sparkling Pets Mobile Dog Grooming online!